The Alamo Wins USA Today's Award for the Best Free Attraction in the Nation
May 19, 2023
CONTACT
Jonathan Huhn, Alamo Trust, Inc.
jhuhn@thealamo.org
Office (210) 225-1391x6064
Mobile (210) 867-7717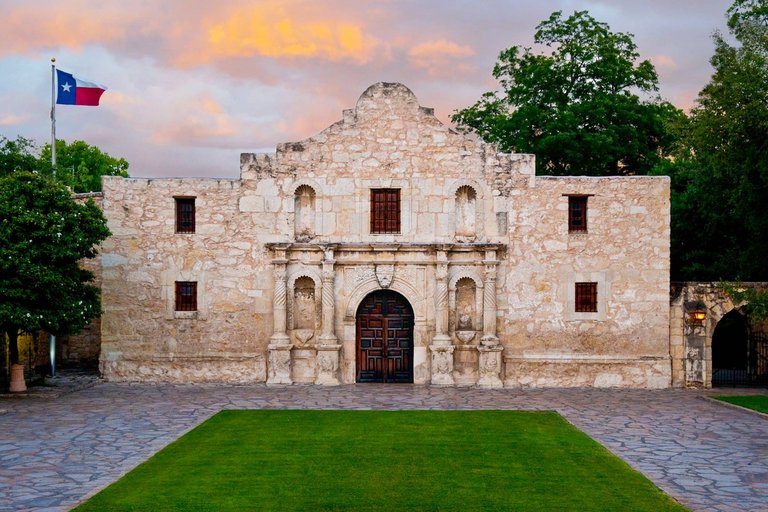 The Alamo has been announced as the winner of USA Today's "Best Free Attraction" competition for 2023. Texas' top tourist destination and part of the Lone Star State's only UNESCO world heritage site won the prestigious award after receiving the highest number of votes among 20 attractions across the country
The Alamo Executive Director, Dr. Kate Rogers, expressed her appreciation and gratitude for the historic site winning this award. "We are thrilled to be recognized as the best free attraction in the nation," said Dr. Rogers. "This award is a testament to the hard work and dedication of our staff and volunteers who are committed to preserving the Alamo's rich history and making it accessible to all. We are grateful to Lt. Governor Dan Patrick, GLO Commissioner Dr. Dawn Buckingham, and all our supporters for bringing awareness and encouraging people to vote for us in this competition."
The Alamo's mission-era church is open to the public free of charge, and visitors have the option to register for timed-ticket entry in order to explore it. In addition, guests can leisurely walk through the Alamo Gardens, visit the living history encampment to witness demonstrations of life in the 1830s, observe bronze statues of heroes, explore the Palisade and Southwest Corner interpretations, and admire the historic Long Barrack—the oldest remaining structure on the site, dating back to 1724.
Additionally, the Alamo's new exhibit, the Mission Gate and Lunette is set to be unveiled by the end of May 2023, showcasing the site's south wall interpretation. The new exhibit will be available free to the public, highlighting that the Alamo is more than just the revered Alamo Church and Long Barrack; it is a site with a rich and complex 300-year history.
The Alamo's recognition as the Best Free Attraction in the nation is a significant achievement, and it is a testament to the site's importance and value to the American people. It remains a top destination for anyone seeking to learn more about Texas's history and the history of the United States.
About Alamo Trust, Inc. | Located in the heart of San Antonio, the Alamo stands as a Shrine to Texas Liberty. Alamo Trust, Inc., or the Alamo, tells the story of Texas Independence as part of its rich and diverse 300-year history to over 1.6 million visitors every year and is the #1 most visited destination in the State of Texas. In 1960, the Alamo was designated a United States National Historic Landmark, and in 2015, it became part of the Lone Star State's only UNESCO World Heritage Site. Witness living history, experience authentic artifacts, and explore an iconic landmark that shaped the country. Visit theAlamo.org.