Unveiling of the Lt. Colonel William Barret Travis Statue at The Alamo
August 7, 2023
CONTACT
Jonathan Huhn, Alamo Trust, Inc.
JHuhn@thealamo.org
Mobile (210) 867-7717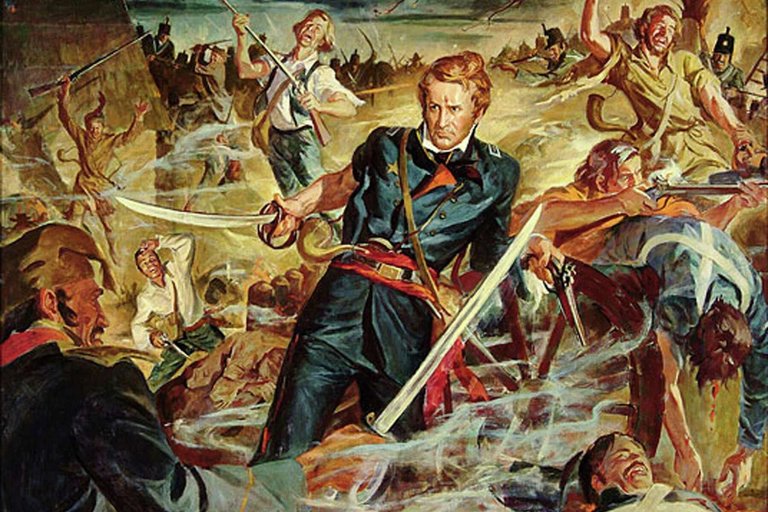 The Alamo is delighted to announce the unveiling of its newest statue commemorating Lieutenant Colonel William Barret Travis on the 214th anniversary of his birthday. The event will take place on Aug. 9, 2023, at 11:00 a.m. in the Ralston Family Collections Center, behind the historic Alamo Church.

This momentous occasion will be made possible through the gracious donation of Tom and Mitch Fleming, who have honored the memory of Lieutenant Colonel Travis by gifting the Alamo grounds with this awe-inspiring statue. The outstanding figure of Lieutenant Colonel Travis was meticulously crafted by the talented artist Mr. James Muir, whose skill and dedication are evident in every intricate detail.
The ceremony will be attended by distinguished guests, including:
Texas Land Commissioner Dawn Buckingham, M.D.
Dr. Kate Rogers, Executive Director, Alamo Trust, Inc.
Lieutenant Colonel William Barret Travis, a renowned lawyer and soldier, played a pivotal role in the Texas Revolution, commanding the Alamo as a Lieutenant Colonel in the Texian Army. During the Alamo siege, Travis wrote the iconic "Victory or Death" letter, a notable document in American history, which was a battle cry for Texas independence.
Join us at the Alamo as we pay tribute to Lieutenant Colonel William Barret Travis, commemorating his enduring legacy and his significant role in shaping Texas history.
What: Unveiling of Lt. Colonel William Barret Travis Statue at the Alamo
Who: Public and Press
When: Wednesday, August 9, 2023 at 11 a.m.
Where: The Alamo — Ralston Family Collections Center (Located behind the Alamo Church)
300 Alamo Plaza, San Antonio, TX 78205
About Alamo Trust, Inc. | Alamo Trust, Inc. (ATI) is a 501c3 nonprofit organization that oversees the daily operations at the Alamo and implementation of the Alamo Plan. Located in the heart of San Antonio, the Alamo stands as a Shrine to Texas Liberty. The Alamo tells the story of Texas Independence as part of its rich and diverse 300-year history to over 1.6 million visitors every year and is the #1 most visited destination in the State of Texas. In 1960, the Alamo was designated a United States National Historic Landmark, and in 2015, it became part of the Lone Star State's only UNESCO World Heritage Site. Witness living history, experience authentic artifacts, and explore an iconic landmark that shaped the country. Visit theAlamo.org.