The Alamo Will Open at 11 a.m. on Wednesday, February 1st
February 1, 2023
CONTACT
Jonathan Huhn, Alamo Trust, Inc.
jhuhn@thealamo.org
Office (210) 225-1391x6064
Mobile (210) 867-7717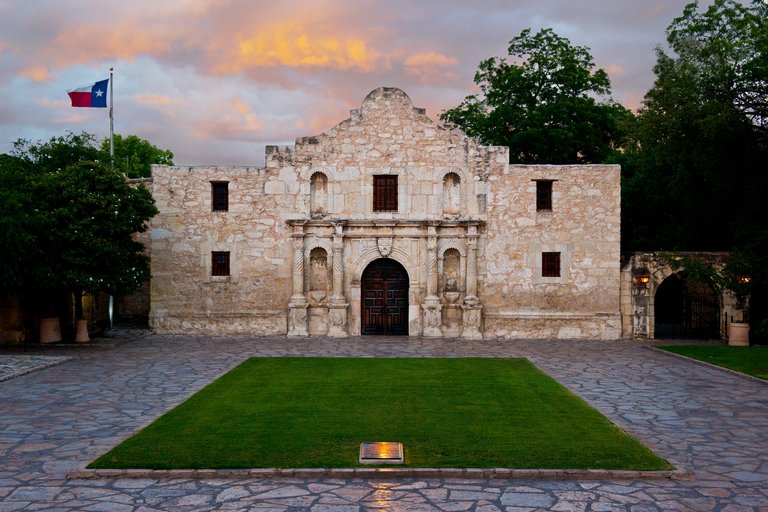 Due to the inclement winter weather conditions, the Alamo will open at 11 a.m. on Wednesday, February 1, 2023. The safety of our visitors and staff is our top priority, and we want to ensure that everyone can enjoy their visit in a safe and comfortable environment.

We apologize for any inconvenience this may cause, and we ask that visitors check our website or social media channels for updates on when we will be able to reopen. We appreciate your understanding and look forward to welcoming you soon.

Visitors who have purchased tickets for guided tours or free-timed tickets to enter the Church will have their purchases refunded or tours rescheduled at their discretion. For reservation changes, please email tours@thealamo.org.

For more information, please contact us at (210) 225-1391.
About Alamo Trust, Inc. | Located in the heart of San Antonio, the Alamo stands as a Shrine to Texas Liberty. Alamo Trust, Inc., or the Alamo, tells the story of Texas Independence as part of its rich and diverse 300-year history to over 1.6 million visitors every year and is the #1 most visited destination in the State of Texas. In 1960, the Alamo was designated a United States National Historic Landmark, and in 2015, it became part of the Lone Star State's only UNESCO World Heritage Site. Witness living history, experience authentic artifacts, and explore an iconic landmark that shaped the country. Visit theAlamo.org.