The Alamo Will Be Closed February 3 Due To Weather
February 3, 2022
CONTACT
Kevin Femmel, Alamo Trust, Inc.
kfemmel@thealamo.org
Office (210) 225-1391x3005
Mobile (210) 836-8616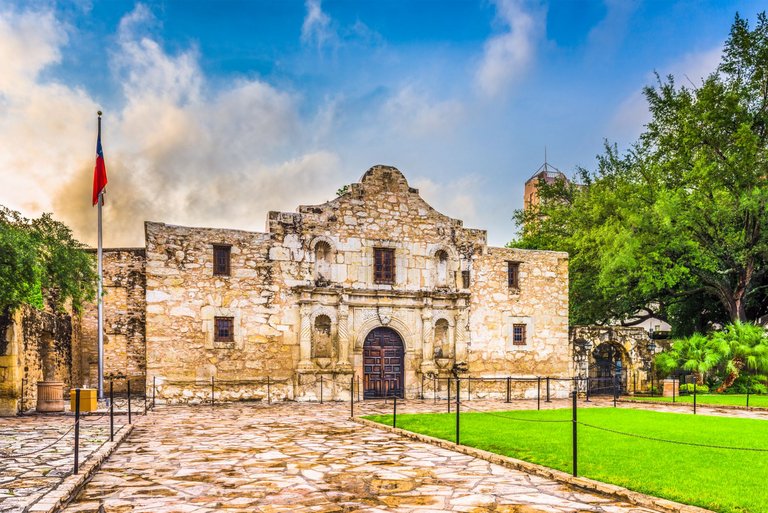 Due to inclement weather, the Alamo will be closed today, Thursday, February 3, and will reopen at 11 a.m. on Friday, February 4. We encourage anyone who was planning on visiting the Alamo to cancel those plans, and to avoid traveling under these weather conditions whenever possible.

Visitors who have purchased tickets for guided tours or free-timed tickets to enter the Church will have their purchases refunded or tours rescheduled at their discretion. For reservation changes, please email tours@thealamo.org.

Once the weather permits, visitors can always visit the Alamo free of charge from 9 a.m. to 5:30 p.m. daily. This Saturday, February 5, the Alamo will be hosting Round Up, a cowboy-themed day of special living history programming just in time for the San Antonio Stock Show and Rodeo. Later this month, the Alamo will host 13 days of special events for the Battle of the Alamo Commemoration between February 23 and March 6. With gratitude and appreciation to our Commemoration sponsor, Grunt Style, these events bring the Alamo's unique story to life, inspire visitors, and honor all those who lived, fought, and died here.
About Alamo Trust, Inc. | Located in the heart of San Antonio, the Alamo serves as a sacred memorial to all those who lived, fought and died there. Visitors pay homage to the heroes of the 1836 Battle of the Alamo, a defining moment in Texas History. Alamo Trust, Inc., or the Alamo, tells that story of Texas independence, as part of its 300-year history to over 1.6 million visitors every year. To visit the Alamo is to witness living history, experience authentic artifacts and admire an iconic landmark that shaped the country. Visit theAlamo.org.