The Alamo Unveils the IBC Foundation Gallery
October 12, 2023
CONTACT
Jonathan Huhn, Alamo Trust, Inc.
JHuhn@thealamo.org
Mobile (210) 867-7717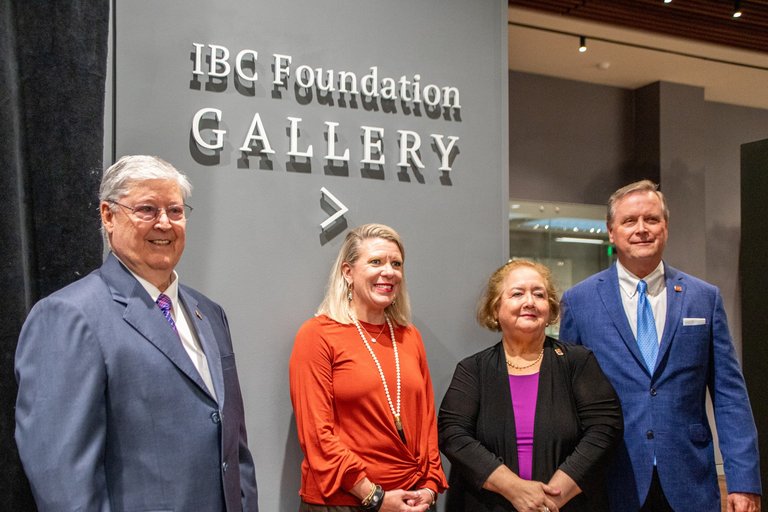 Today, in a gathering at the Alamo's newest structure since the 1950s, the Ralston Family Collections Center, the Alamo Trust, Inc. proudly unveiled the naming of the Second Floor Gallery as the IBC Foundation Gallery. This accolade comes in appreciation of the IBC Foundation's momentous $500,000 donation to the Remember the Alamo Foundation.
Mr. Dennis Nixon, Chairman of the Board, IBC Foundation, reflected on the occasion, saying, "The Alamo is the very essence of Texas, capturing a spirit of resilience, bravery, and an unwavering belief in freedom. When the opportunity arose for the IBC Foundation to contribute towards preserving and enhancing this treasured piece of Texas and American history; it was not just a decision, it was a responsibility we eagerly embraced. The Ralston Family Collections Center is a significant example of this progress. It's not just an achievement, it is a leap into a future where history is preserved to be cherished and experienced for decades to come."
Echoing the sentiment, Dr. Kate Rogers, Executive Director of the Alamo Trust, Inc., commented, "Today's unveiling of the IBC Foundation Gallery within the Ralston Family Collections Center underscores the impact of such collaborations in realizing our mission of creating a world-class destination in the heart of downtown San Antonio. The commitment from the IBC Foundation and Mr. Nixon reflects a shared vision to elevate the Alamo's story, ensuring its tales of bravery and sacrifice continue to inspire. As we continue this journey, it's crucial to recognize that every contribution plays an essential role in breathing life into the Alamo Plan."
Photographs from the event, showcasing the heartfelt remarks and unveiling ceremony, can be found in our digital asset kit here. When credited to the Alamo Trust, Inc, the images are available for media use.
The Alamo continues to represent Texas' resilient spirit, and with the unwavering support from contributors like the IBC Foundation, it's ensured that this iconic landmark will inspire and educate future generations.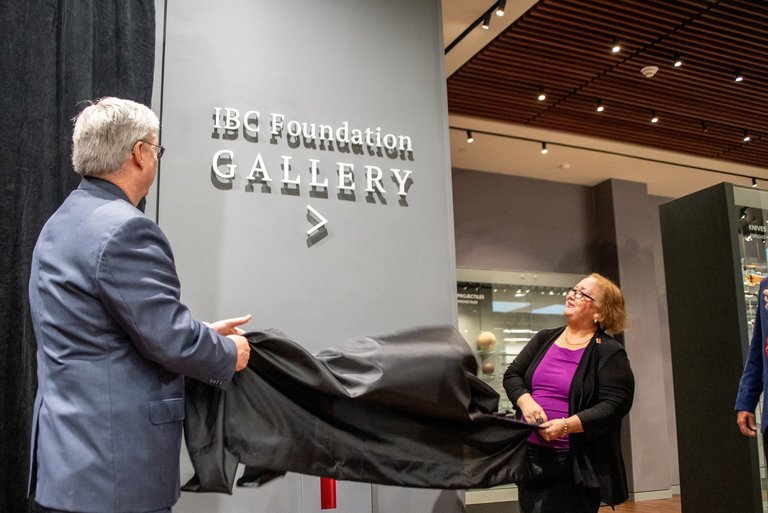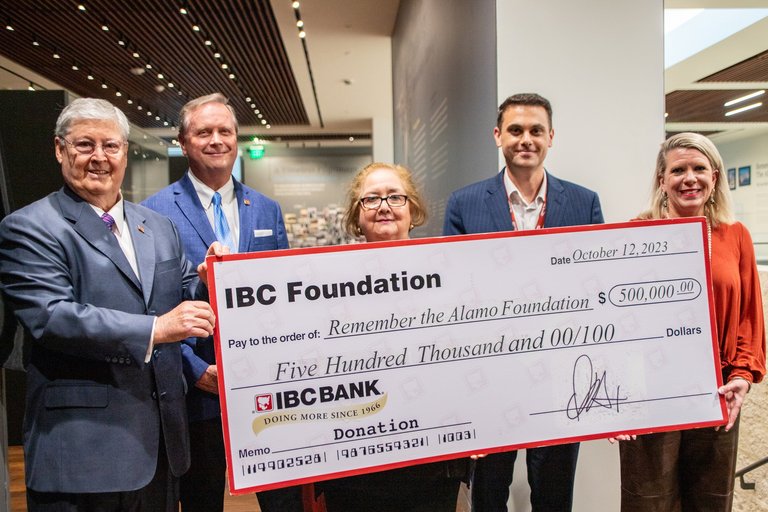 About Alamo Trust, Inc. | Alamo Trust, Inc. (ATI) is a 501c3 nonprofit organization that oversees the daily operations at the Alamo and implementation of the Alamo Plan. Located in the heart of San Antonio, the Alamo stands as a Shrine to Texas Liberty. The Alamo tells the story of Texas Independence as part of its rich and diverse 300-year history to over 1.6 million visitors every year and is the #1 most visited destination in the State of Texas. In 1960, the Alamo was designated a United States National Historic Landmark, and in 2015, it became part of the Lone Star State's only UNESCO World Heritage Site. Witness living history, experience authentic artifacts, and explore an iconic landmark that shaped the country. Visit theAlamo.org.