The Alamo Hosting Special Mission-Era Tour on October 9
October 4, 2021
CONTACT
Kevin Femmel, Alamo Trust, Inc.
kfemmel@thealamo.org
Office (210) 225-1391x3005
Mobile (210) 836-8616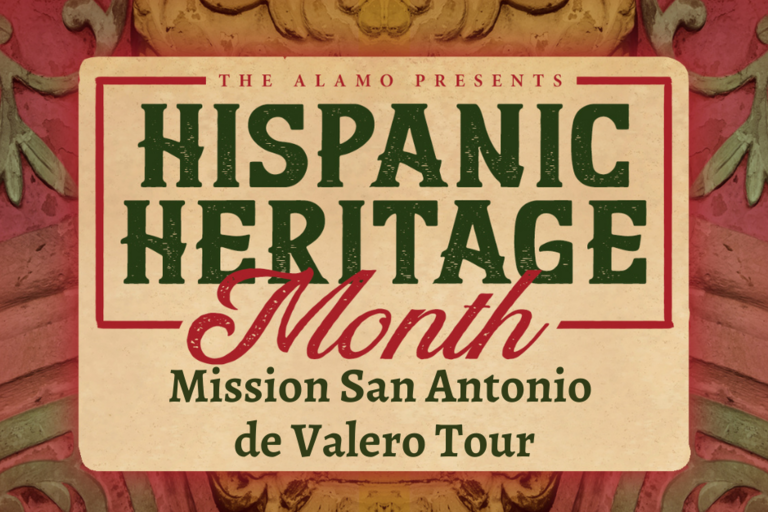 In honor of Hispanic Heritage Month, the Alamo will offer its first mission-era specific guided tour for visitors on October 9. Originally scheduled for October 2, this tour was rescheduled to this weekend due to inclement weather. The Mission San Antonio de Valero Tour will focus on the Alamo's time as a Spanish mission and will cover the mission's history from its inception through 1793.

Led by either Alamo Curator Ernesto Rodriguez or Alamo Archaeologist Kristi Nichols, this hour-long walking tour will travel through Alamo Plaza and the surrounding area. This one-time event will feature in-depth discussions about the mission's origins, its construction, the importance of water, the changes the mission went through over time, and much more.

Tickets are $40 per person and are extremely limited. They can be purchased on theAlamo.org today. Members of Friends of the Alamo can attend for free!
What: Mission San Antonio de Valero Tour
Who: Public
When: Saturday, October 9, 10 a.m. and Noon
Where: The Alamo
300 Alamo Plaza, San Antonio, TX 78205
About Alamo Trust, Inc. | Located in the heart of San Antonio, the Alamo serves as a sacred memorial to all those who lived, fought and died there. Visitors pay homage to the heroes of the 1836 Battle of the Alamo, a defining moment in Texas History. Alamo Trust, Inc., or the Alamo, tells that story of Texas independence, as part of its 300-year history to over 1.6 million visitors every year. To visit the Alamo is to witness living history, experience authentic artifacts and admire an iconic landmark that shaped the country. Visit theAlamo.org.