Rescheduled Due to Weather, Learn About Skills Needed in the 1830s at "Texas Trades" on June 5
April 29, 2021
CONTACT
Kevin Femmel, Alamo Trust, Inc.
kfemmel@thealamo.org
Office (210) 225-1391x3005
Mobile (210) 836-8616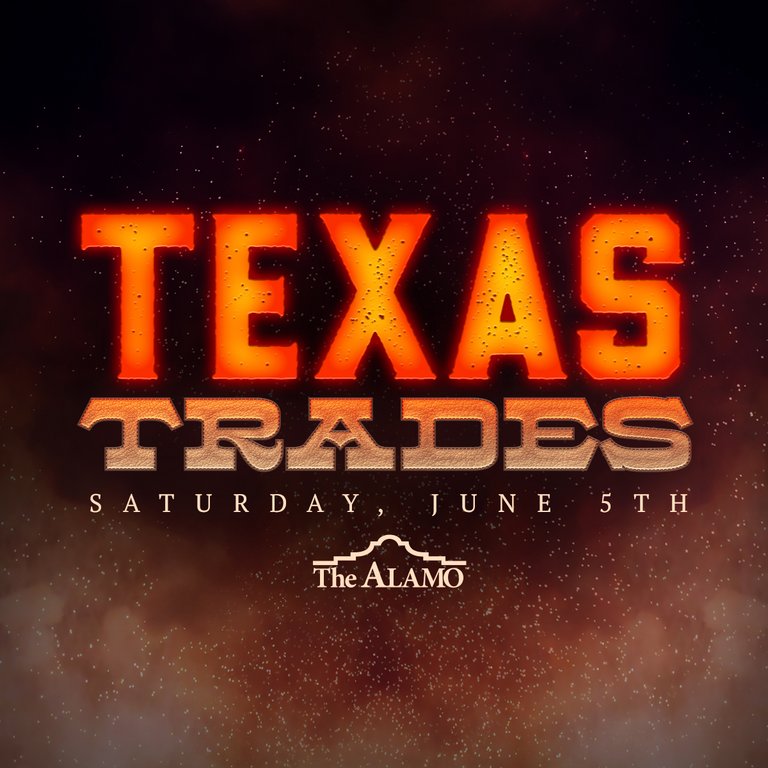 While they may seem old-fashioned today, skills like blacksmithing and tailoring were essential for survival on the Texas frontier. Learn about how these skills and others were used in the 1830s at "Texas Trades" at the Alamo on June 5.
Originally scheduled for this Saturday, May 1, "Texas Trades" will now take place on June 5 due to the severe weather expected in San Antonio this weekend.

This living history event will take place throughout the Alamo grounds from 9 a.m. to 4 p.m. and is free to attend. There will be 13 different stations set up where visitors of all ages can learn about trades used in the 1830s Texas like the printing press, textiles, blacksmithing, sewing, weaving, and more. Visitors will get to experience these trades first hand from the Alamo's Living History team, who perform these activities using 19th century tools and attire.

Don't miss this family-friendly event at the Alamo this weekend!
What: "Texas Trades," a free living history event at the Alamo
Who: Public
When: Saturday, June 5, 9 a.m. - 4 p.m.
Where: On the Alamo grounds
300 Alamo Plaza, San Antonio, TX 78205
About Alamo Trust, Inc. | Located in the heart of San Antonio, the Alamo serves as a sacred memorial to all those who lived, fought and died there. Visitors pay homage to the heroes of the 1836 Battle of the Alamo, a defining moment in Texas History. Alamo Trust, Inc., or the Alamo, tells that story of Texas independence, as part of its 300-year history to over 1.6 million visitors every year. To visit the Alamo is to witness living history, experience authentic artifacts and admire an iconic landmark that shaped the country. Visit thealamo.org.