The Alamo Highlights Tejanos of the Texas Revolution on Feb. 27 and Offers First All-Spanish Tour
February 24, 2021
Contact: Kevin Femmel
Alamo Trust, Inc.
kfemmel@thealamo.org
Office (210) 225-1391x3005
Mobile (210) 836-8616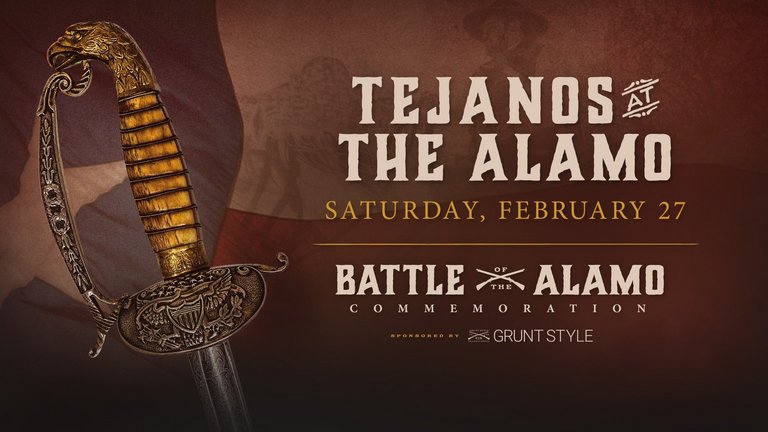 Toribio Losoya, Gregorio Esparza, Juan Seguin and José Antonio Navarro are just a few of the more well known Tejano heroes of the Texas Revolution. Learn more about these men and others on Saturday, Feb. 27 during this year's "Battle of the Alamo Commemoration."

"Tejanos at the Alamo" is a brand new addition to the annual Battle of the Alamo Commemoration lineup this year. In collaboration with Casa Navarro, the Alamo will host special in-person activities throughout the day to explore Tejano life during the 1830s, such as living history demonstrations focused on famous Tejano revolutionary figures. Demonstrations will include corn grinding, cooking, artillery, and more.

In addition, the Alamo is proud to host the virtual event "The Alamo Addresses: Tejanos of the Texas Revolution" at 10 a.m. Join panelists Jesús "Frank" de la Teja, Ph.D., University Distinguished Professor Emeritus of History, Texas State University; Gilberto M. Hinojosa, Ph.D., Professor Emeritus, Department of History, University of the Incarnate Word; Gerald E. Poyo, Professor of History, St. Mary's University; and David C. Carlson, Ph.D., Spanish Archivist, Bexar County Clerk's Office, as they discuss and celebrate the contributions of the Tejano heroes of Texas Revolution. This online event will be held via Zoom, is free to attend, and will be posted on the Official Alamo YouTube page after the event. Registration is open on theAlamo.org today.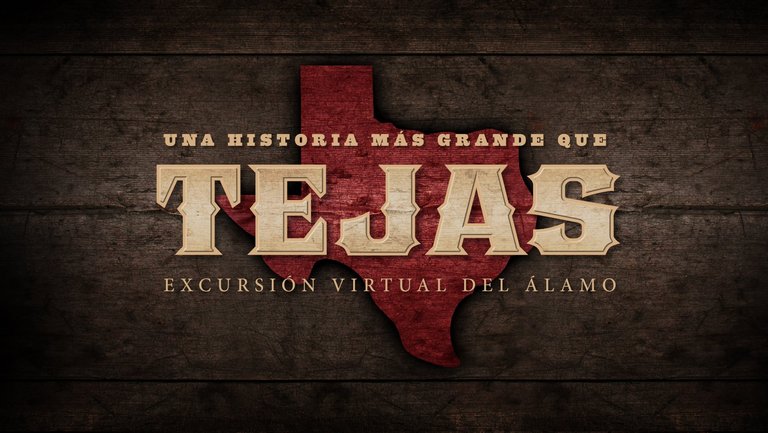 Finally, the Alamo will debut its first-ever all-Spanish version of the "A Story Bigger Than Texas" guided virtual tour called "Una Historia Más Grande que Tejas: Excursión Virtual del Álamo." This virtual tour starts at 1:30 p.m., and will cost $10. Space is limited so book your ticket on theAlamo.org now.

All events on the Alamo grounds will follow state and local COVID guidelines, with capacity limits and mask wearing enforced. Social distancing is strongly encouraged. Should state or local guidelines change, in-person programs may be changed to online events.
What: "Tejanos at the Alamo," learn about the Tejano heroes of the Texas Revolution through two virtual events and living history demonstrations at the Alamo.
Who: Public
When: Saturday, February 27
"Tejanos of the Texas Revolution" Zoom Presentation, 10 a.m., free
All-Spanish Virtual Guided Tour "Una Historia Más Grande que Tejas: Excursión Virtual del Álamo", 1:30 p.m., $10
Tejano themed Living History demonstrations with Casa Navarro, 9 a.m. - 4 p.m., free
Where: Online events via Zoom with additional in-person demonstrations at the Alamo
300 Alamo Plaza, San Antonio, TX 78205
About Alamo Trust, Inc. | Located in the heart of San Antonio, the Alamo serves as a sacred memorial to all those who lived, fought and died there. Visitors pay homage to the heroes of the 1836 Battle of the Alamo, a defining moment in Texas History. Alamo Trust, Inc., or the Alamo, tells that story of Texas independence, as part of its 300-year history to over 1.6 million visitors every year. To visit the Alamo is to witness living history, experience authentic artifacts and admire an iconic landmark that shaped the country. Visit thealamo.org.