The Alamo is Relaunching Popular 'History Trunks' For Educators
August 14, 2023
CONTACT
Jonathan Huhn, Alamo Trust, Inc.
JHuhn@thealamo.org
Mobile (210) 867-7717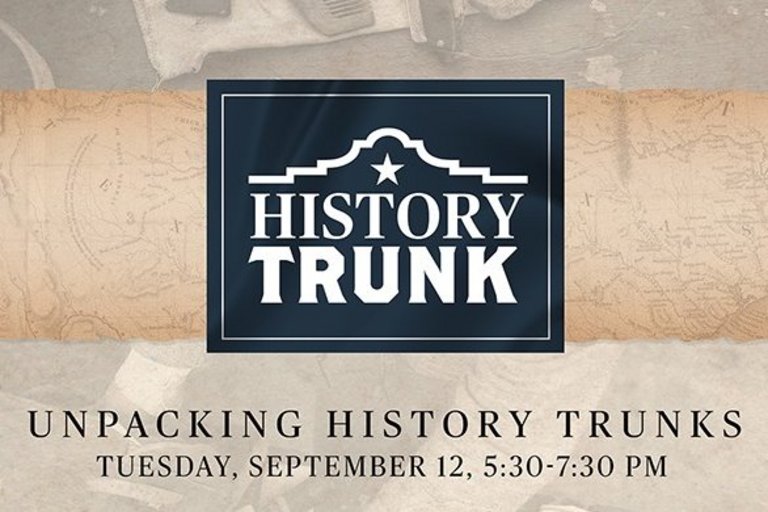 The Alamo's Education Team is ready to help educators kick off the new school year!

We're relaunching History Trunks for classrooms. History Trunks are free resources that teachers can pick up or have the Alamo ship to their school. Get hands-on with Texas History through accurate reproductions of everyday items from the 1830s and 1840s. Trunks can be borrowed for two-week periods. Requests open September 15 and educators can reserve their trunks online. Trunks will be sent to schools starting October 2.

And in our Unpacking History Trunks workshop on the evening of September 12, educators can learn in-person about the trunk contents and the primary documents that connect them to the Alamo. They'll experiment with different ways to use the trunks and new supplemental resources in the classroom. Teachers receive a 2 CPE certificate upon participation and can register for the event on the Alamo website.
What: Unpacking History Trunks
Who: Registered Educators
When: Tuesday, September 12, 2023, 5:30 p.m. to 7:30 p.m.
Where: The Alamo
300 Alamo Plaza, San Antonio, TX 78205
About Alamo Trust, Inc. | Alamo Trust, Inc. (ATI) is a 501c3 nonprofit organization that oversees the daily operations at the Alamo and implementation of the Alamo Plan. Located in the heart of San Antonio, the Alamo stands as a Shrine to Texas Liberty. The Alamo tells the story of Texas Independence as part of its rich and diverse 300-year history to over 1.6 million visitors every year and is the #1 most visited destination in the State of Texas. In 1960, the Alamo was designated a United States National Historic Landmark, and in 2015, it became part of the Lone Star State's only UNESCO World Heritage Site. Witness living history, experience authentic artifacts, and explore an iconic landmark that shaped the country. Visit theAlamo.org.