Alamo To Honor the Ralston Family Collection Center's 100,000th Visitor
August 2, 2023
CONTACT
Jonathan Huhn, Alamo Trust, Inc.
JHuhn@thealamo.org
Mobile (210) 867-7717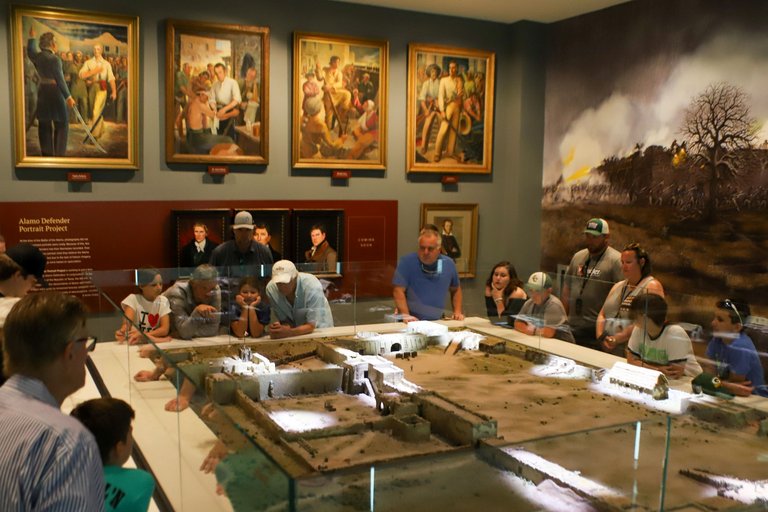 The Alamo is pleased to announce a special gathering to celebrate a significant milestone in the history of the Ralston Family Collection Center. On August 3, 2023, exactly five months after its grand opening, the center will welcome its 100,000th visitor around 10 a.m.

On March 3, 2023, the ribbon-cutting ceremony for the Ralston Family Collections Center was a momentous occasion, signifying a major milestone in the Alamo Plan — a comprehensive initiative dedicated to preserving the Alamo, enriching the visitor experience, and establishing a world-class destination. Notably, the center's inauguration marked the first newly constructed building on the Alamo grounds since the 1950s.

The Ralston Family Collections Center features a state-of-the-art facility designed to display never-before-seen artifacts, including items from the Phil Collins Collection, the Donald and Louise Yena Spanish Colonial Collection, and the Alamo Collection. Visitors can explore the center's exhibitions, conservation space, and educational resources, enriching their understanding of Texas history.
What: Honoring the Ralston Family Collection Center's 100,000th Visitor
Who: Public and Press
When: Thursday, August 3, 2023 at 10 a.m.
Where: The Alamo — Ralston Family Collections Center (Located behind the Alamo Church)
300 Alamo Plaza, San Antonio, TX 78205
About Alamo Trust, Inc. | Alamo Trust, Inc. (ATI) is a 501c3 nonprofit organization that oversees the daily operations at the Alamo and implementation of the Alamo Plan. Located in the heart of San Antonio, the Alamo stands as a Shrine to Texas Liberty. The Alamo tells the story of Texas Independence as part of its rich and diverse 300-year history to over 1.6 million visitors every year and is the #1 most visited destination in the State of Texas. In 1960, the Alamo was designated a United States National Historic Landmark, and in 2015, it became part of the Lone Star State's only UNESCO World Heritage Site. Witness living history, experience authentic artifacts, and explore an iconic landmark that shaped the country. Visit theAlamo.org.