The Alamo Announces Phase 2 Archaeology Work for Plaza de Valero
July 31, 2023
CONTACT
Jonathan Huhn, Alamo Trust, Inc.
jhuhn@thealamo.org
Office (210) 225-1391x6064
Mobile (210) 867-7717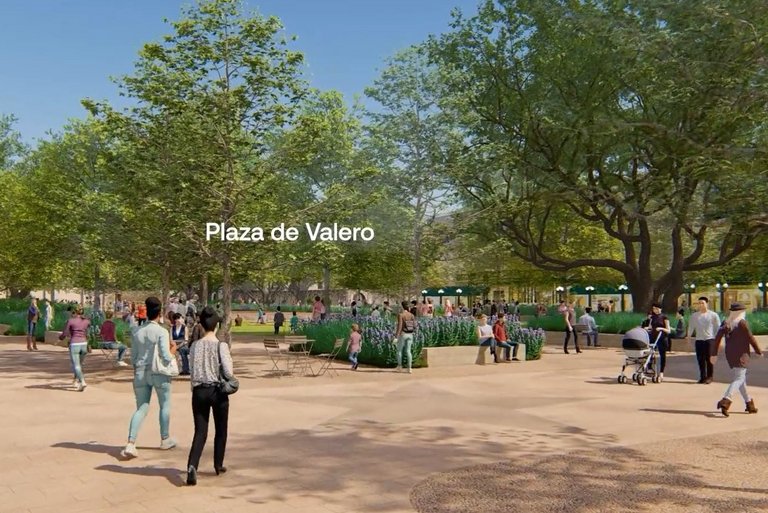 SAN ANTONIO, TX --
The Alamo, in collaboration with the City of San Antonio and Texas General Land Office, is initiating Phase 2 Archaeology Work for Plaza de Valero, which marks a significant milestone in the Alamo Plan. This project will occur to the southwest of the Alamo Church. As an integral part of the Alamo Plaza and Plaza de Valero revitalization efforts, this phase entails thorough archaeological investigations aimed at identifying and preserving underground features before any construction commences.

Plaza de Valero will serve as a gateway to the historic site. With a mix of uses and a covered pavilion for community events, the plaza will provide a vibrant gathering space for visitors to reflect on the Alamo's cultural heritage.

To ensure the protection of archaeological deposits, the Alamo Trust, Inc. (ATI) is working closely with the Texas General Land Office and the City of San Antonio. Thorough surveys and ground disturbance activities will be conducted with utmost care to maintain the integrity of the site and preserve its historical significance.

The project is scheduled to begin on August 3, 2023, with a designated Project Area securely enclosed by a 6-foot above-ground fence to ensure visitor safety.

During the archeological work, the Alamo will maintain communication and provide updates through various channels. Onsite signage will inform visitors about the ongoing project, emphasizing the importance of respecting the fenced-off area. The Alamo's website and social media channels will feature regular updates on the archaeology work, including a weekly post and Artifact Spotlights. Additionally, a comprehensive compilation of Frequently Asked Questions (FAQs) is available on the ATI website here, providing clarity on project details and methodologies.
About Alamo Trust, Inc. | Alamo Trust, Inc. is a 501c3 nonprofit organization that oversees the daily operations at the Alamo and implementation of the Alamo Plan. Located in the heart of San Antonio, the Alamo stands as a Shrine to Texas Liberty. The Alamo tells the story of Texas Independence as part of its rich and diverse 300-year history to over 1.6 million visitors every year and is the #1 most visited destination in the State of Texas. In 1960, the Alamo was designated a United States National Historic Landmark, and in 2015, it became part of the Lone Star State's only UNESCO World Heritage Site. Witness living history, experience authentic artifacts, and explore an iconic landmark that shaped the country. Visit theAlamo.org.