Honoring Our Service Members With Military Appreciation Family Day at The Alamo
November 7, 2022
CONTACT
Jonathan Huhn, Alamo Trust, Inc.
jhuhn@thealamo.org
Office (210) 225-1391x6064
Mobile (210) 867-7717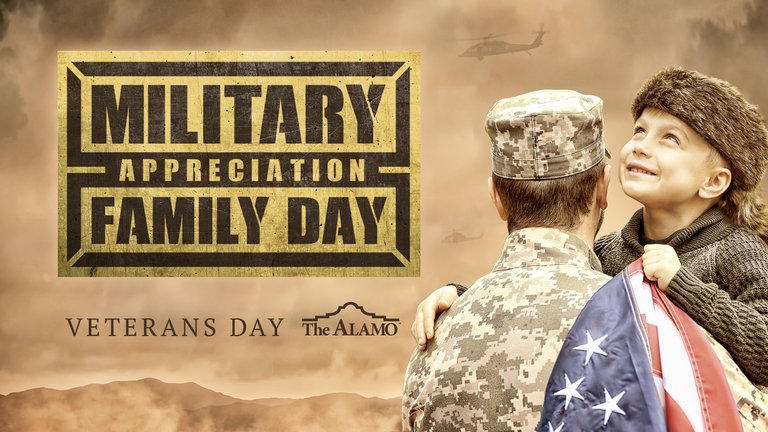 The Alamo is proud to host its second annual Military Appreciation Family Day on Veterans Day, November 11, 2022. This event will celebrate, honor, and recognize our nation's active duty, reserve, and former military service members. From 9 a.m. to 3 p.m., Alamo Plaza and the Alamo grounds will feature a variety of special activities, including guest presenters, demonstrations, live music, exhibits, and more.

An opening ceremony for Military Appreciation Family Day will begin at 10 a.m., including a performance from the Air Force Band of the West and remarks from special guests Bexar County Judge Nelson Wolff, San Antonio Mayor Ron Nirenberg and Lt. General John Evans, Commanding General of U.S. Army North. During the gathering, the Alamo will hold a wreath-laying ceremony to remember and honor our veterans. Individuals and organizations from the community are also invited to participate by placing a wreath in front of the Alamo Church during the opening ceremony.

We're thrilled to have wonderful organizations participate throughout the day's event, including Soldiers Angels, Wreaths Across America, Team Rubicon, Veterans Land Board, military recruiters and more. Additionally, a selection of artifacts from the Alamo Collection will be displayed in Alamo Hall; Soldiers, Songs & Voices will perform in Cavalry Courtyard; LEGOLAND Discovery Center Master Model Builder Kevin Hintz will construct a giant American Flag using 18,000 LEGO Bricks; and vintage military vehicles will be on display in Alamo Plaza.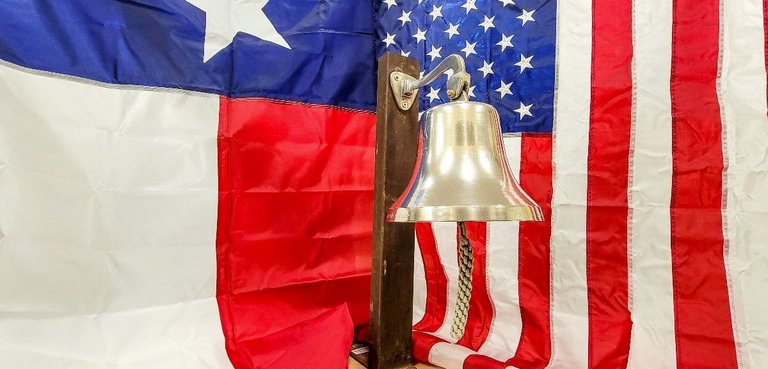 "We are privileged to continue the long-standing tradition of honoring our military service members and their families at the Alamo," said Kate Rogers, Executive Director of the Alamo Trust, Inc. "Our city's rich history is intertwined with the United States Military, which began 175 years ago when the U.S. Army made the Alamo a strategic quartermaster depot in 1847. The Alamo's annual event celebrates Military City U.S.A.'s many active duty service members, guard, retired, and veterans by providing a day full of programming to thank them and their family members for their tremendous sacrifice."

Every service member in attendance will be given a commemorative Alamo "Thank you for your Service" pin. Also, all active-duty and former military will receive a free audio tour and an extra free audio tour for one guest on Veteran's Day.

Come join us for a free and family-friendly event as we celebrate our nation's heroes and their families!
What: Military Appreciation Family Day
Who: Public
When: Friday, November 11; 9 a.m. to 3 p.m. (Opening Ceremony begins at 10 a.m.)
Where: The Alamo
300 Alamo Plaza, San Antonio, TX 78205
About Alamo Trust, Inc. | Located in the heart of San Antonio, the Alamo stands as a Shrine to Texas Liberty. Alamo Trust, Inc., or the Alamo, tells the story of Texas Independence as part of its rich and diverse 300-year history to over 1.6 million visitors every year and is the #1 most visited destination in the State of Texas. In 1960, the Alamo was designated a United States National Historic Landmark, and in 2015, it became part of the Lone Star State's only UNESCO World Heritage Site. Witness living history, experience authentic artifacts, and explore an iconic landmark that shaped the country. Visit theAlamo.org.