A Homemade Christmas at the Alamo
November 28, 2022
CONTACT
Jonathan Huhn, Alamo Trust, Inc.
jhuhn@thealamo.org
Office (210) 225-1391x6064
Mobile (210) 867-7717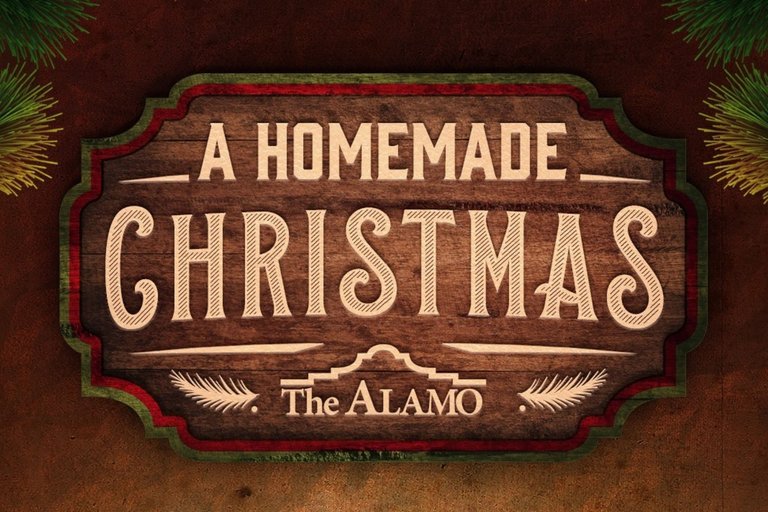 The Alamo invites you to celebrate the holidays with A Homemade Christmas at the Alamo on Saturday, Dec. 3!
A Homemade Christmas allows visitors to experience the holiday season through the eyes of early settlers as they lived on the Texas frontier. This family-friendly event will feature period crafts for all ages, including yarn dolls, coloring pages, and pomander balls. There will be living history demonstrations such as Christmas storytelling, carol singers, candy making, blacksmithing, woodworking, leatherworking and more.

This event is free, and visitors are welcome to get some holiday shopping done at the Alamo Gift Shop. The Official 2022 Alamo Christmas Ornament is a great gift or decoration for your Christmas tree!
What: A Homemade Christmas
Who: Public
When: Saturday, December 3; 9 a.m. to 3 p.m.
Where: The Alamo
300 Alamo Plaza, San Antonio, TX 78205
About Alamo Trust, Inc. | Located in the heart of San Antonio, the Alamo stands as a Shrine to Texas Liberty. Alamo Trust, Inc., or the Alamo, tells the story of Texas Independence as part of its rich and diverse 300-year history to over 1.6 million visitors every year and is the #1 most visited destination in the State of Texas. In 1960, the Alamo was designated a United States National Historic Landmark, and in 2015, it became part of the Lone Star State's only UNESCO World Heritage Site. Witness living history, experience authentic artifacts, and explore an iconic landmark that shaped the country. Visit theAlamo.org.