Harini Logan, Scripps Spelling Bee Champion Honored with the Key to the Alamo
June 24, 2022
CONTACT
Jonathan Huhn, Alamo Trust, Inc.
jhuhn@thealamo.org
Office (210) 225-1391x6064
Mobile (210) 867-7717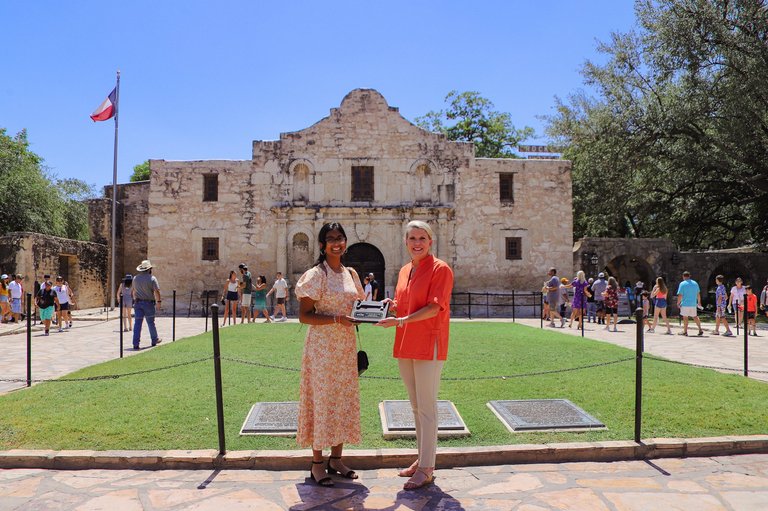 Today, the Alamo honored Harini Logan, the 2022 Scripps Spelling Bee National Champion.

Logan, an eighth-grader from Montessori School of San Antonio, won the Scripps 94th Annual National Spelling Bee earlier this month against 324 other competitors from around the country. She was crowned champion following the competition's first-ever lightning-round tiebreaker by correctly spelling 21 words during a 90-second spell-off.

The Key to the Alamo is a prestigious award created based on an original key within the Alamo collection and cast on the site's historic grounds. The recipient's name is engraved on the award and stays overnight within the iconic Alamo Church prior to its presentation. Similar to a key to the city, this award symbolizes trust and honor based upon the medieval tradition of walled cities that would lock their gates at night. The key symbolizes the freedom of the recipient to enter and leave the city at will, as a trusted friend of its residents.

"Harini proudly represented the Alamo City in the 2022 Scripps National Spelling Bee by not only winning this year's competition, but by triumphantly overcoming the championship's first-ever tiebreaker." Kate Rogers said, Executive Director of The Alamo Trust, Inc. "We are honored to present her the Alamo Trust's first Key to the Alamo award for being a strong role model for our community and bringing the national title home to San Antonio."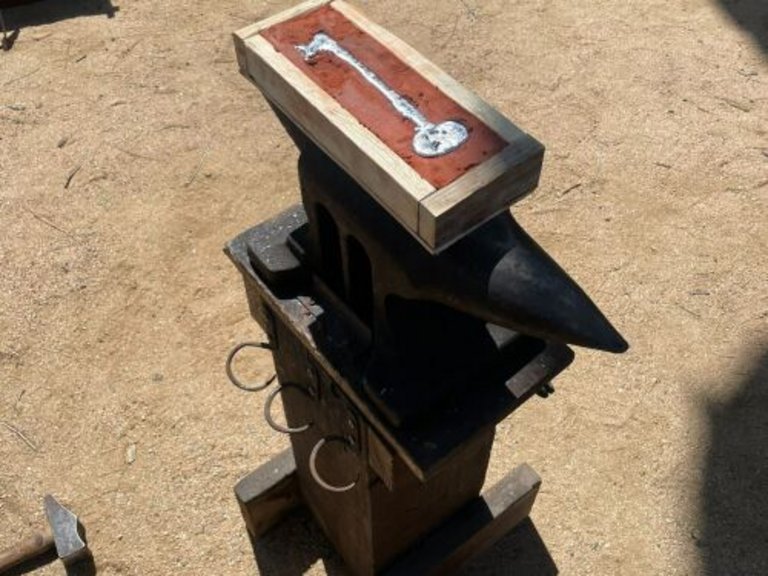 About Alamo Trust, Inc. | Located in the heart of San Antonio, the Alamo serves as a sacred memorial to all those who lived, fought and died there. Visitors pay homage to the heroes of the 1836 Battle of the Alamo, a defining moment in Texas History. Alamo Trust, Inc., or the Alamo, tells that story of Texas independence, as part of its 300-year history to over 1.6 million visitors every year. To visit the Alamo is to witness living history, experience authentic artifacts and admire an iconic landmark that shaped the country. Visit theAlamo.org.