Groundbreaking of the Texas Cavaliers Education Center at The Alamo
November 20, 2023
CONTACT
Jonathan Huhn, Alamo Trust, Inc.
JHuhn@thealamo.org
Mobile (210) 867-7717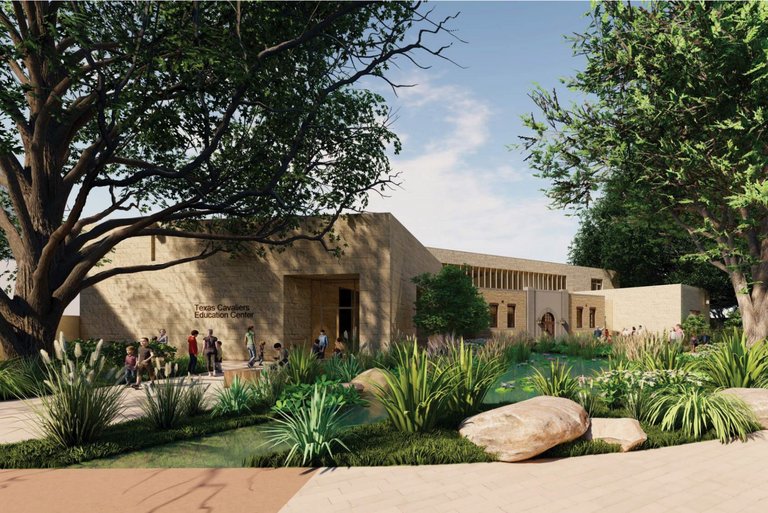 The Alamo Trust, Inc. and the Texas Cavaliers Charitable Foundation representatives will be holding a ceremonial groundbreaking of the new Texas Cavaliers Education Center at The Alamo, a transformative project for historical education and interactive learning.
Event Details:
Date: Monday, November 27, 2023
Time: 10:00 a.m (CST)
Location: The Alamo, 300 Alamo Plaza, San Antonio, TX 78205
Attendees:
General Land Office Commissioner Dawn Buckingham, M.D.
Leadership from the Texas Cavaliers
Dr. Kate Rogers, Executive Director of Alamo Trust, Inc.
This momentous event marks the beginning of the construction of the education center, a significant addition to The Alamo's educational offerings. The center, scheduled to open in Summer 2025, will feature an outdoor classroom, orientation theater, an agricultural garden, flexible classrooms, a STEAM Lab, the Early Learner Hub, and a Distance Learning Lab.
The media will have the opportunity to interview key figures, capture the groundbreaking moment, and learn about the center's future programs.

To assist with parking, please see the Map of San Antonio parking lots. We also suggest using ParkWhiz to reserve a parking spot in advance.
What: Texas Cavaliers Education Center Groundbreaking
Who: Public and Press
When: Monday, November 27, 2023 at 10 a.m.
Where: The Alamo — Alamo Gardens (Located behind the Alamo Church)
300 Alamo Plaza, San Antonio, TX 78205
About Alamo Trust, Inc. | Alamo Trust, Inc. (ATI) is a 501c3 nonprofit organization that oversees the daily operations at the Alamo and implementation of the Alamo Plan. Located in the heart of San Antonio, the Alamo stands as a Shrine to Texas Liberty. The Alamo tells the story of Texas Independence as part of its rich and diverse 300-year history to over 1.6 million visitors every year and is the #1 most visited destination in the State of Texas. In 1960, the Alamo was designated a United States National Historic Landmark, and in 2015, it became part of the Lone Star State's only UNESCO World Heritage Site. Witness living history, experience authentic artifacts, and explore an iconic landmark that shaped the country. Visit theAlamo.org.