Experience the Holidays in the 19th Century at Homemade Christmas
November 29, 2021
CONTACT
Kevin Femmel, Alamo Trust, Inc.
kfemmel@thealamo.org
Office (210) 225-1391x3005
Mobile (210) 836-8616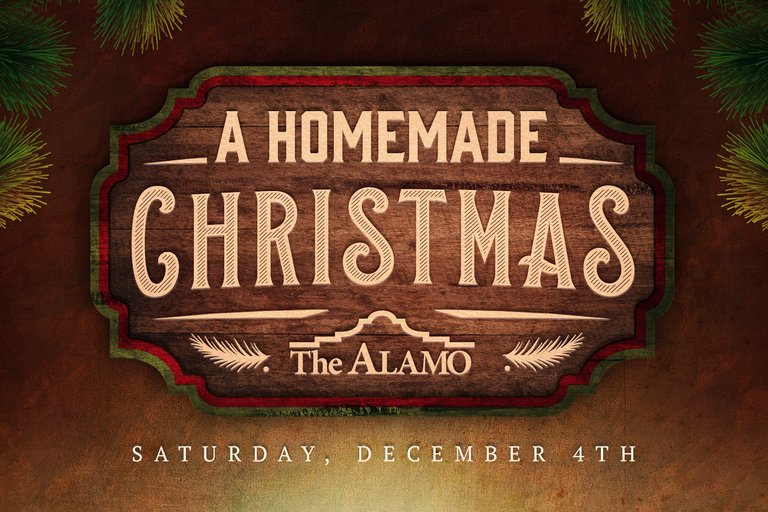 Learn what the holidays looked like on the Texas frontier in the 19th century at Homemade Christmas on December 4. The Alamo grounds will be filled with immersive living history demonstrations, taking visitors on a journey through time into the holidays during the 1800s.

A family-friendly event, visitors will learn how to make period crafts like yarn dolls and pomander balls, listen to 19th century Christmas music, carols, and storytelling. Living history demonstrations will include cooking, period games, leatherwork, weaving, and more.

The Alamo grounds will be festively decorated with thousands of lights for the holidays, and the H-E-B Christmas Tree will be up in Alamo Plaza. Homemade Christmas is sure to be a fun adventure where visitors can learn about the history of not just the Alamo, but the holidays on the Texas frontier.

This event is free, and visitors are encouraged to get some holiday shopping done at the Alamo Gift Shop. Items like the Official 2021 Alamo Christmas Ornament and the San Antonio edition of Monopoly are great gifts or decorations for your Christmas tree!
What: "Homemade Christmas," learn what the holidays were like in 19th century Texas at the Alamo.
Who: Public
When: Saturday, December 4, 9 a.m. - 4 p.m.
Where: The Alamo
300 Alamo Plaza, San Antonio, TX 78205
About Alamo Trust, Inc. | Located in the heart of San Antonio, the Alamo serves as a sacred memorial to all those who lived, fought and died there. Visitors pay homage to the heroes of the 1836 Battle of the Alamo, a defining moment in Texas History. Alamo Trust, Inc., or the Alamo, tells that story of Texas independence, as part of its 300-year history to over 1.6 million visitors every year. To visit the Alamo is to witness living history, experience authentic artifacts and admire an iconic landmark that shaped the country. Visit theAlamo.org.