The Alamo Invites You to an Unforgettable Evening with Heroes
February 27, 2023
CONTACT
Jonathan Huhn, Alamo Trust, Inc.
jhuhn@thealamo.org
Office (210) 225-1391x6064
Mobile (210) 867-7717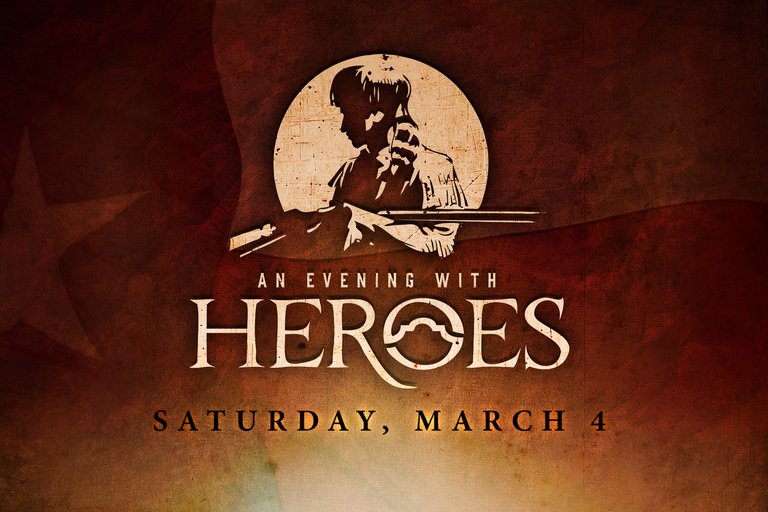 The Alamo invites the public to experience a special, after-hours theater presentation, "Evening with Heroes." This unique event will transport you back in time to the Alamo on the evening before the final attack and witness the events and conversations that took place.
The 16th annual "Evening with Heroes" is an unforgettable opportunity to experience the Alamo like never before. With a guide leading your group through seven candlelit scenarios, you will witness history unfold as you walk the grounds of the Alamo. The tours depart every 15 minutes, starting from 6:00 p.m. and will last approximately 45 minutes.
Tickets are available now, and available at a discount for Friends of the Alamo members. Not a member? Join today.
Price:
Adult: $40
Child (12 and under): $30
Friends of the Alamo Member/Adult Military (with ID): $36
Friends of the Alamo Member/Child Military (12 and under with ID): $27
Don't miss this rare chance to step back in time and witness history unfold at the Alamo. Meet us at the Welcome Center on March 4 at 6:00 p.m. to be a part of this unique and unforgettable experience.
What: Evening with Heroes
Who: Tickets Required
When: Saturday, March 4, tours beginning at 6 p.m.
Where: The Alamo
300 Alamo Plaza, San Antonio, TX 78205
About Alamo Trust, Inc. | Located in the heart of San Antonio, the Alamo stands as a Shrine to Texas Liberty. Alamo Trust, Inc., or the Alamo, tells the story of Texas Independence as part of its rich and diverse 300-year history to over 1.6 million visitors every year and is the #1 most visited destination in the State of Texas. In 1960, the Alamo was designated a United States National Historic Landmark, and in 2015, it became part of the Lone Star State's only UNESCO World Heritage Site. Witness living history, experience authentic artifacts, and explore an iconic landmark that shaped the country. Visit theAlamo.org.