Unpack Some Frontier Fun With The Alamo's Limited Edition Crockett Kits
August 11, 2020
CONTACT
Kevin Femmel, Alamo Trust, Inc.
kfemmel@thealamo.org
Office (210) 225-1391x3005
Mobile (210) 836-8616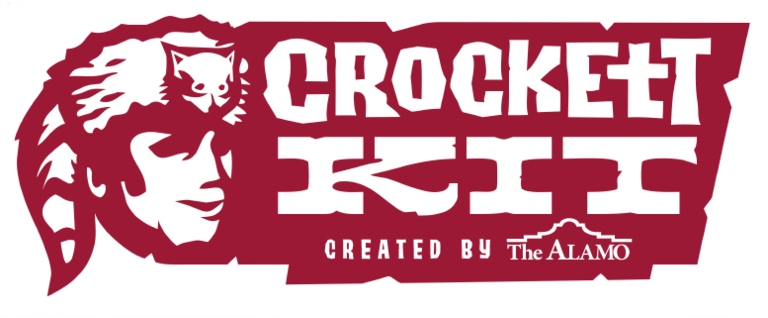 In honor of Davy Crockett's birthday, the Alamo is launching the Crockett Kit, a limited edition collection of Crockett themed activities for children learning about Texas history. The Crockett Kit is on sale today!
Perfect for kids ages 9 -13, help your child learn about legendary Alamo Defender Davy Crockett without having to wait for their next trip to the Alamo. Each kit includes learning materials aimed at children, as well as a DIY leather pouch, coonskin cap, frontier recipes, games, coloring books, map activities, stickers, a compass, a 2020 Alamo Fiesta Medal, and more. Supplies will be limited, so buy yours today on theAlamo.org.
Crockett Kits will cost $65 for curbside pickup at the Alamo between 10 a.m. - 1 p.m. August 14th and 15th. Or you can have Davy Crockett himself to drop it off at your home for $80. Delivery is only available within a 15-mile radius of the Alamo.
About Alamo Trust, Inc. | Located in the heart of San Antonio, the Alamo serves as a sacred memorial to all those who lived, fought and died there. Visitors pay homage to the heroes of the 1836 Battle of the Alamo, a defining moment in Texas History. Alamo Trust, Inc., or the Alamo, tells that story of Texas independence, as part of its 300-year history to over 1.6 million visitors every year. To visit the Alamo is to witness living history, experience authentic artifacts and admire an iconic landmark that shaped the country. Visit thealamo.org.