Celebrate Hispanic Heritage Month at Tejanos at the Alamo Day!
September 15, 2023
CONTACT
Emily Baucum, Alamo Trust, Inc.
ebaucum@thealamo.org
Mobile (210) 669-0282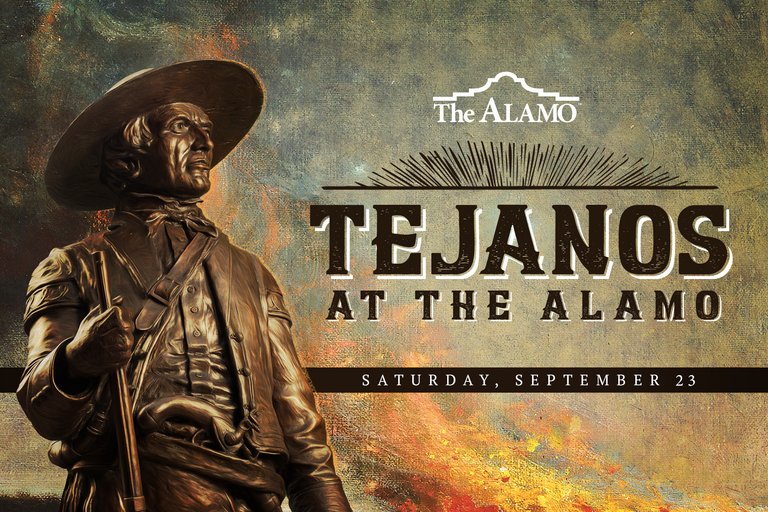 The Alamo welcomes you to celebrate Hispanic Heritage Month with Tejanos at the Alamo Day.

Taking place on Saturday, September 23, from 9 a.m. to 4 p.m., the event will feature local cultural organizations, descendant groups, living historians and more throughout the Alamo grounds. Standout highlights are the captivating performances by Ballet Folklorico, scheduled at 9:30 a.m., 11:30 a.m. and 3 p.m., set against the backdrop of the iconic Alamo Church.

From early San Antonio settlers to 1836 Alamo Defenders and other notable figures such as Juan Seguin and Adina De Zavala, Tejanos at the Alamo will highlight the many important Tejano figures who have made an indelible impact on the Alamo and the larger San Antonio community.

Hispanic Heritage Month, observed from September 15 to October 15 each year in the United States, encompasses the independence anniversaries of seven Latin American countries, including Mexico.

This family-friendly event is free and open to the public. Additionally, a food truck from popular local restaurant La Gloria will be on site from 9 a.m. to 2 p.m. selling breakfast and lunch to guests.

Join us for this special event showcasing the Alamo's full 300-year history!
What: Tejanos at the Alamo
Who: Public
When: Saturday, September 23, 2023, 9 a.m. to 4 p.m.
Where: The Alamo
300 Alamo Plaza, San Antonio, TX 78205
About Alamo Trust, Inc. | Alamo Trust, Inc. (ATI) is a 501c3 nonprofit organization that oversees the daily operations at the Alamo and implementation of the Alamo Plan. Located in the heart of San Antonio, the Alamo stands as a Shrine to Texas Liberty. The Alamo tells the story of Texas Independence as part of its rich and diverse 300-year history to over 1.6 million visitors every year and is the #1 most visited destination in the State of Texas. In 1960, the Alamo was designated a United States National Historic Landmark, and in 2015, it became part of the Lone Star State's only UNESCO World Heritage Site. Witness living history, experience authentic artifacts, and explore an iconic landmark that shaped the country. Visit theAlamo.org.