Celebrate America's Military Opening Ceremony and Military Appreciation Family Day at The Alamo
October 28, 2021
CONTACT
Kevin Femmel, Alamo Trust, Inc.
kfemmel@thealamo.org
Office (210) 225-1391x3005
Mobile (210) 836-8616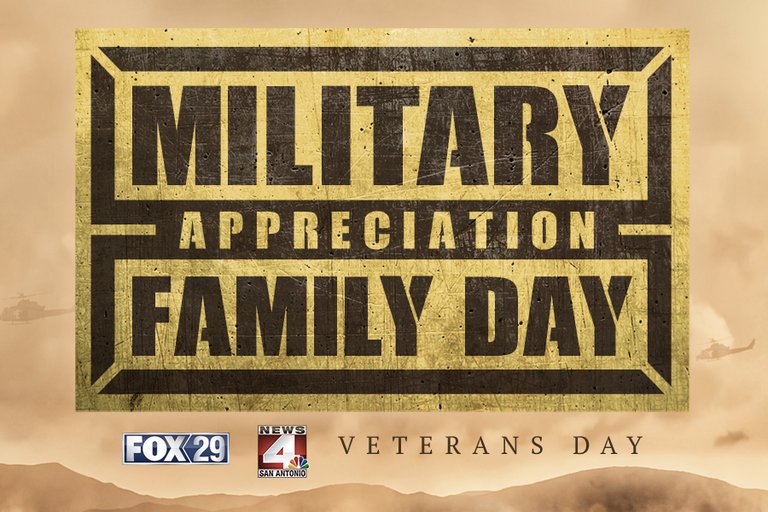 The Alamo is proud to host the 2021 opening ceremony for Celebrate America's Military (CAM) on Monday, November 1. Launched by the San Antonio Chamber of Commerce in 1970, this is the largest and longest-running series honoring our military service members, veterans, and their families in the U.S.

The 51st annual Celebrate America's Military opening ceremony will be held in Alamo Plaza at 11 a.m. on Monday, November 1. Speakers at the ceremony will include Mayor Ron Nirenberg, former Congressman and Alamo Trust, Inc. board member Will Hurd, and United States Army North Commanding General Lieutenant General John R. Evans, Jr. The Brackenridge High School JROTC Color Guard will perform a presentation of colors during the ceremony.

To help celebrate active and former military, the Alamo will also host the inaugural Military Appreciation Family Day on Thursday, November 11. Alamo Plaza and the Gardens will have special activities, guest presenters, live music, exhibits, and more. Active-duty military and veterans will receive a free audio tour and an extra free audio tour for one guest.
What: Celebrate America's Military (CAM) Opening Ceremony, November 1;
Military Appreciation Family Day, November 11
Who: Public
When: CAM Opening Ceremony 11 a.m., November 1; Military Appreciation Family Day, 9 a.m. - 4 p.m., November 11
Where: The Alamo
300 Alamo Plaza, San Antonio, TX 78205
About Alamo Trust, Inc. | Located in the heart of San Antonio, the Alamo serves as a sacred memorial to all those who lived, fought and died there. Visitors pay homage to the heroes of the 1836 Battle of the Alamo, a defining moment in Texas History. Alamo Trust, Inc., or the Alamo, tells that story of Texas independence, as part of its 300-year history to over 1.6 million visitors every year. To visit the Alamo is to witness living history, experience authentic artifacts and admire an iconic landmark that shaped the country. Visit theAlamo.org.